All of your storage buildings Needs in One Place
If you are looking for storage buildings near me we have your needs in Missouri. No matter what your needs are, in Backyard St. Joseph Missouri we have the best portable buildings, sheds, garage, cabins near you!
From small portable buildings or storage sheds to large barns and tiny houses. We can customize your building to suit your needs.
The building industry is highly competitive, which keeps us at the top of our game. See for yourself how we offer the best quality for the best price without cutting the corners!
Faster delivery means faster satisfaction. There is no one around that can beat our off lot delivery times! When you order your portable building we give you the option to have it delivered within the week! But if you're not ready yet then take your time and we can wait to deliver.
Portable Buildings Missouri Feature listing
Here you can find our storage buildings near me. Our Featured listings show prime portable buildings on the sales lot that come with special offers that range from Free Ramps at a $125.00 value and up to $500.00 in rebates on eligible buildings. Call or click to find out what offers come with these units!
Our Featured Listings will also include Discounted storage sheds, garages, or cabins as well as Used portable units. Check our inventory lists for the best deals around!
*Carports currently out of stock
Complete Satisfaction with our storage sheds
With our FAST and SIMPLE order process, You are guaranteed SATISFACTION with our products: Storage sheds, garage, Portable Buildings, cabins in St. Joseph Missouri!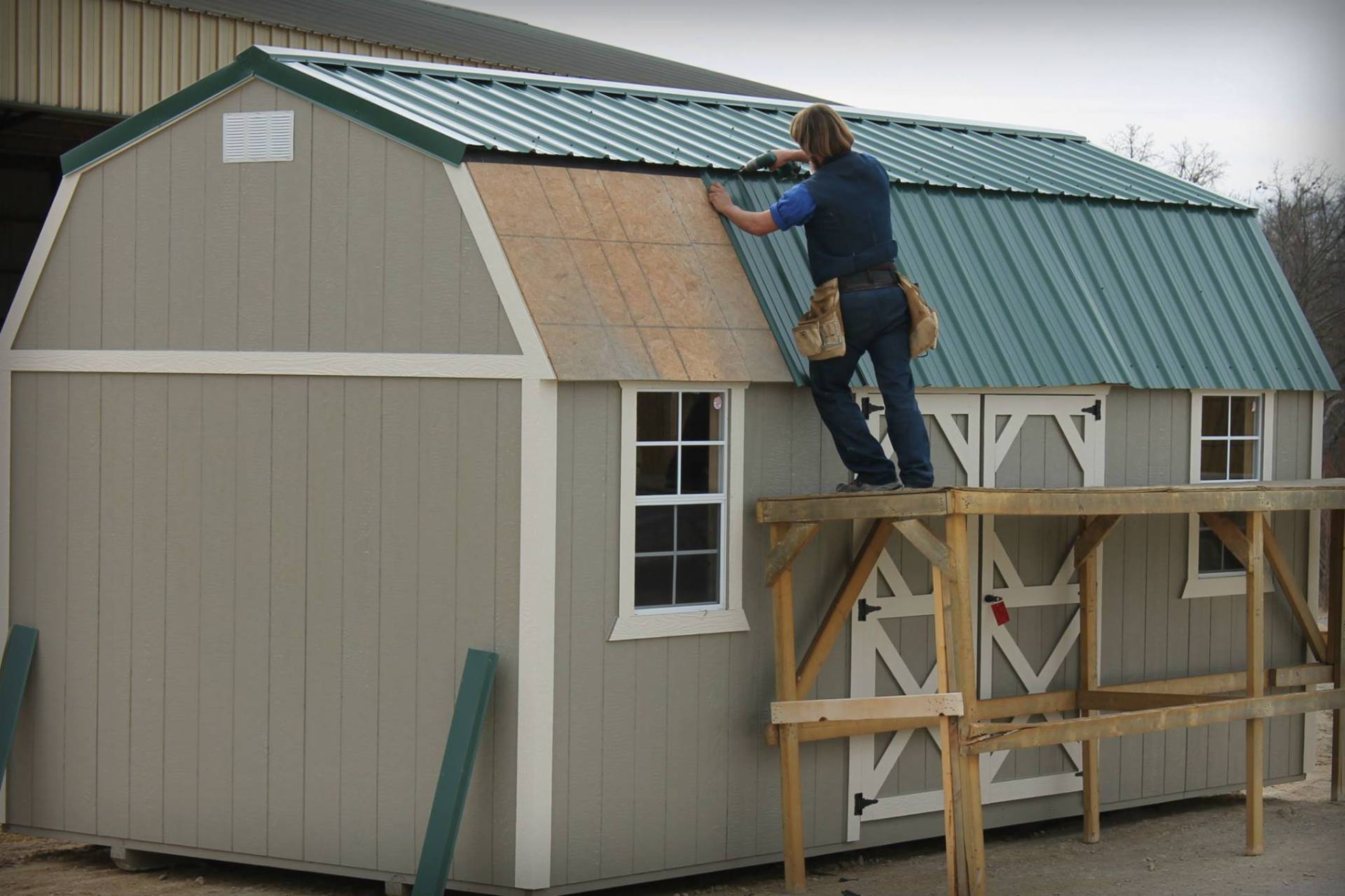 Quality Construction
Each one of our buildings goes through strict inspection and several quality controls to ensure the highest quality possible.
Click to find out more!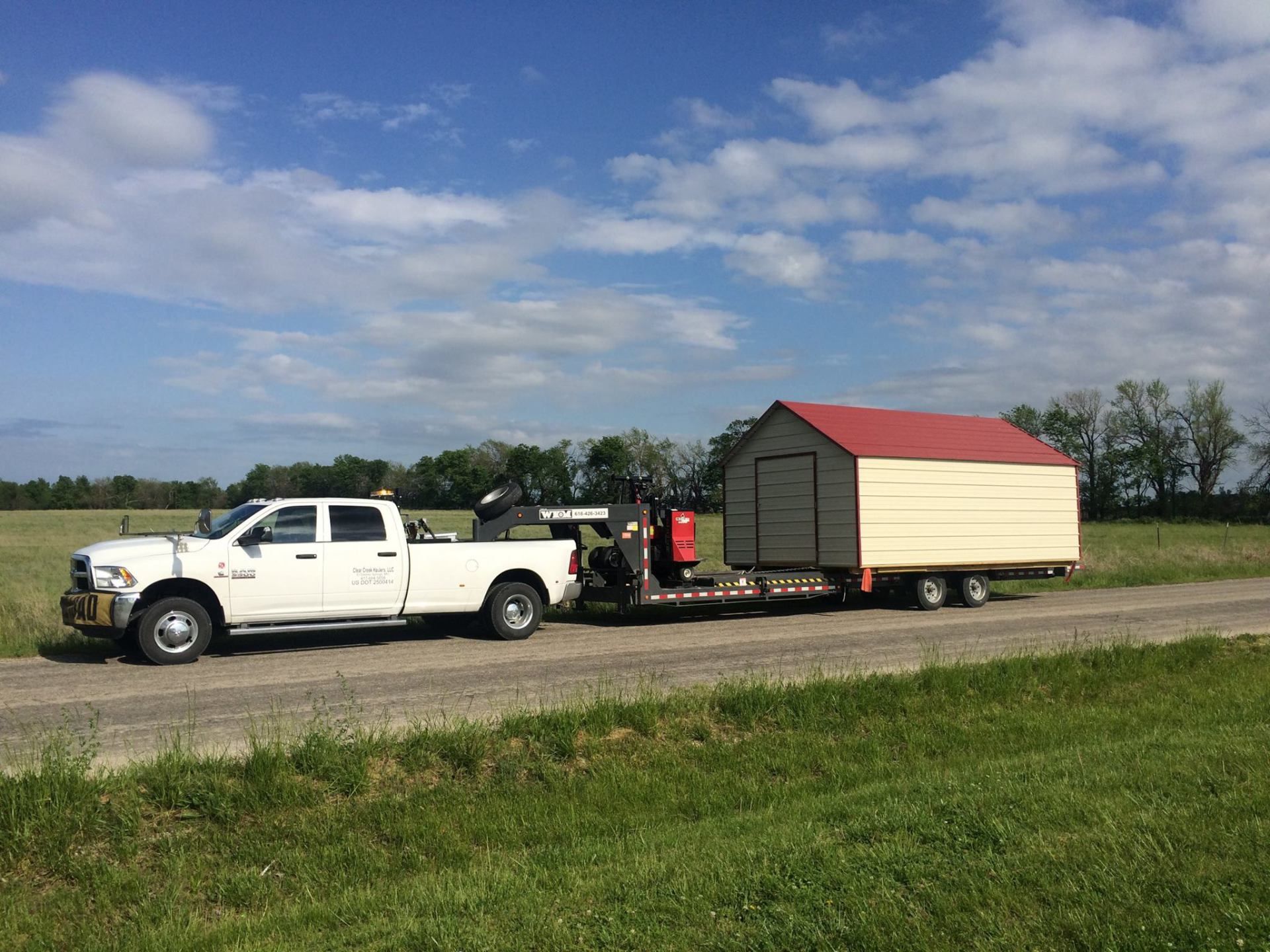 Lightning fast delivery
With our team at Backyard Portable Buildings, LLC we make the order and delivery process fast and simple. You could have your buildings in as little as 4-6 weeks or sooner!
Click to see our services!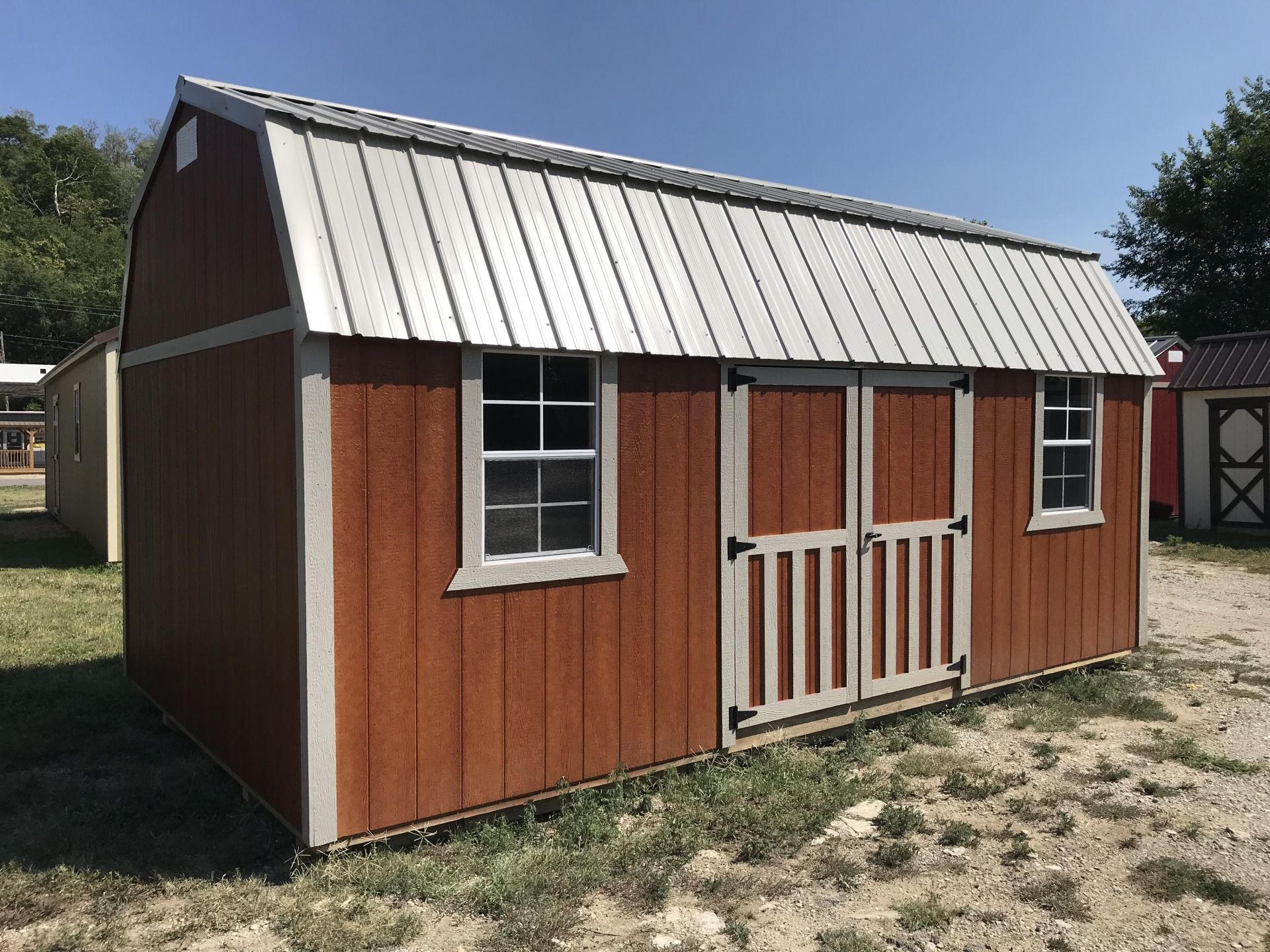 We handle the hard part so you don't have to! we offer free delivery within the first 50 miles of the dealership!
You don't need to worry about anything! We offer free set-up within the first 50 miles of the dealership!
Our buildings are extra affordable with our Rent-To-Own financing with down payments as low as $100 and no credit check!
Our prices are kept low by cutting out wholesale buyers and forming a consignment agreement with the factory. This cuts the mark up value in half!
Beautiful Storage Shed Customizations in Missouri
With all the different portable buildings customizations the possibilities are endless! We are near you in St. Joseph MP!
Best experience buying anything I ever had, Josh the salesman is great, they all were great all the way down to deliver and set up, building was built EXACTLY as I requested color match paint was perfect. High quality windows and framing. Highly recommend!!!
max sandquist
June 24, 2019.
Dylan McDowell
December 18, 2016.
Buddy King
December 2, 2015.